Art Scene in & Around Peoria, IL
As real estate agents and proud promoters of our fine city we want to showcase just a few of the attractions in our special series "Discover Peoria".
Central Illinois has a fantastic art scene that all residents and visitors of Central Illinois should take advantage of. The Knell Group is here to spotlight a few of the events and businesses that promote art in the area.
Peoria is home to one of the longest running art fairs in the country. The annual Fine Art Fair, put on by the Peoria Art Guild, showcases over 150 artists from around the world! The two day event is filled with live music, wonderful food & activities for all ages. The Peoria Art Guild has been around for 135 years with the mission of "bringing art to the community and the community to art". Learn more here: https://www.peoriaartguild.org/...
There is even an organization in Peoria dedicated to promoting artists and art organizations called Central Illinois Art Organization (CIAO). They host a monthly event called, The First Friday, where from 5:00 P.M. to 9:00 P.M. the public can tour several studios, galleries and organizations to get an intimate look at several different medias, meet the talented artists, musicians and collectors. Visit: https://ciaopeoria.com/
Located: 305 SW Water St, Peoria, IL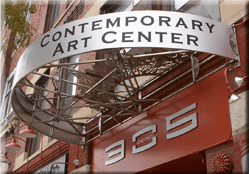 Enriching the community through their galleries and education programs, The Contemporary Art Center is located in a booming Art area in the city. Offering year round exhibitions, art classes and even gallery rental for weddings & special events, this is a must stop for any art lover!

Located: 925-931 N Sheridan Rd, Peoria, IL

Shops, art studios, art galleries all in one building!

Gallery on Sheridan: Showcases many local and regional artists.
Studios on Sheridan: An open invitation for the public to view artists at work!
Urban Artifacts: An eclectic mix of old & new items for sale.
Restoration: A home accent shop with one of a kind items.
& More
Located: 712 W Main St, Peoria, IL
This is a unique art studio and gallery offers art classes, workshops, private events, monthly toddler art classes, ladies night, date night and a summer art camp. One of their most popular events is their Drop in Art times where the public can come in, create & take their unique projects. A great creative experience for all ages. Be sure to check out the Art Garage downtown!
Located: 305 SW Water St, Peoria, IL (within the Contemporary Art Center)
The Hive offers a variety of art classes including: girls' night out, date night, wedding showers and birthday parties & many more events. A fun, creative opportunity for all ages.

Located: 4532 N Prospect Rd, Peoria Heights, IL
A perfect place to gather for a relaxing painting experience. The store offers several pottery items to be painted into unique masterpieces. Fired Up also has space for birthday parties & private events.
Located: 353 Court St, Pekin, IL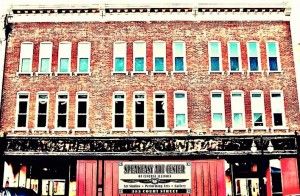 In the heart of downtown Pekin you will find this beautiful art venue offering galleries and work studios. The gallery is also available for private events and hosts many classes & special events.

We are so blessed to have a diverse art culture in Central Illinois-- Go "Discover Peoria"
Till next time,
The Knell Group of Coldwell Banker Honig-Bell
Your Trusted Real Estate Partners for over 30 Years