Top 10 Ice Cream Eateries in Peoria, IL Area
I scream, you scream, we all scream for ICE CREAM! Warmer temps means ice cream season is upon us! Central IL is blessed to have a variety of ice cream options from down home vintage huts to modern ice cream eateries. We are sharing our Top 10 ice cream spots for this summer! Enjoy. 🍦
Emo's Dairy Mart has been a local favorite of the Peoria area for decades. Located at the corner of War Memorial Drive and Prospect, Emo's is here to serve customers tasty food and even better ice cream. Each year, the ice cream shop chooses an organization to donate proceeds to, and this year proceeds are being donated to Susan G. Komen Foundation. Next time you are in the mood for a cold treat, look for the iconic Emo's clown!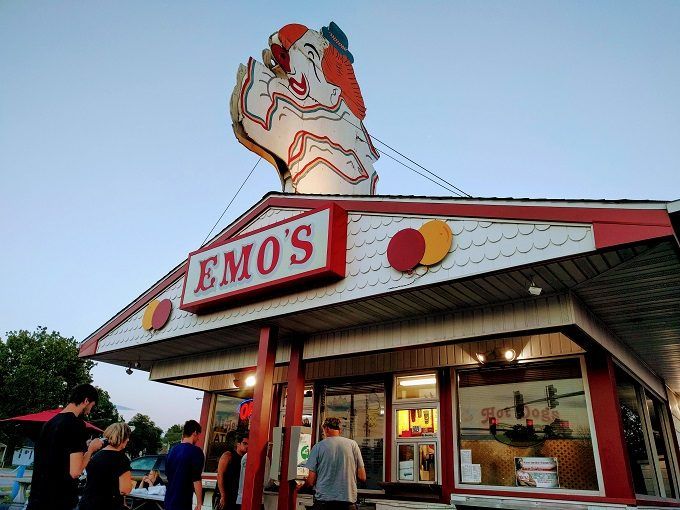 Uncle Bob's has found their permanent residence in Eureka, IL where fresh, homemade ice cream is made all year long! After first opening at the Heart of Illinois Fair on July 10, 1980, Uncle Bob's is now located at 409 East Center Street, Eureka, IL 61530. They are dedicated to making the best ice cream for customers by working with the best local suppliers and companies to ensure that their final product is delicious. Their menu includes many Taste of Peoria winning flavors including: Butter Pecan, Black Raspberry Cheesecake, and Peanut Butter - be sure to check those out!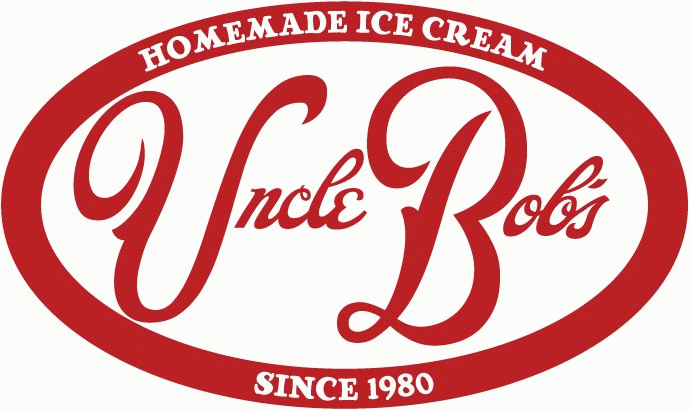 Located in Junction City, Sweet CeCe's wants to provide customers with a true "Willy Wonka" frozen yogurt experience. Not only are they dedicated to creating a fun and exciting atmosphere, Sweet CeCe's offers the opportunity to be as healthy as you want while also indulging in the many different topping options offered. Not only do they offer frozen yogurt, but also other frozen treats like gelato, custard, and sorbet.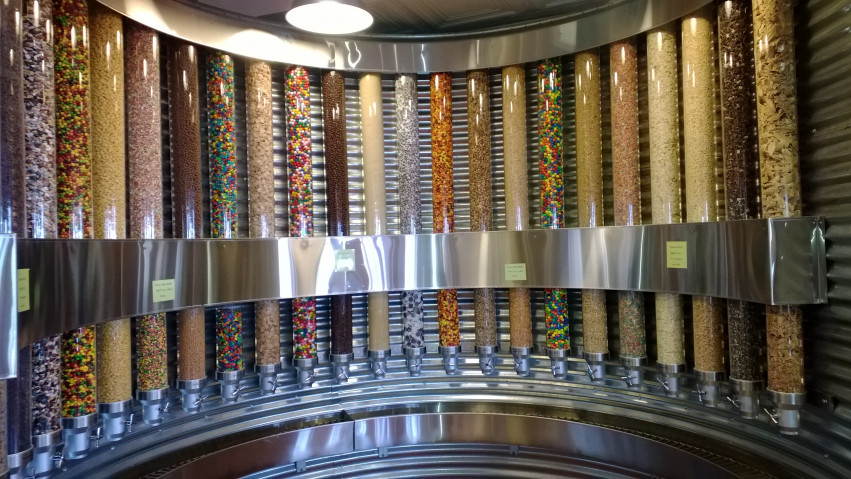 Located in the new Keller Station, Bone's Custard is a burger and hot dog shop that offers delicious custard. They offer both frozen custard and milkshakes to customers. They also have weekly flavors of custard as well as many different sauces and toppings to mix in. Go check them out at 6015 N. Knoxville Avenue Suite 100 Peoria, IL 61614.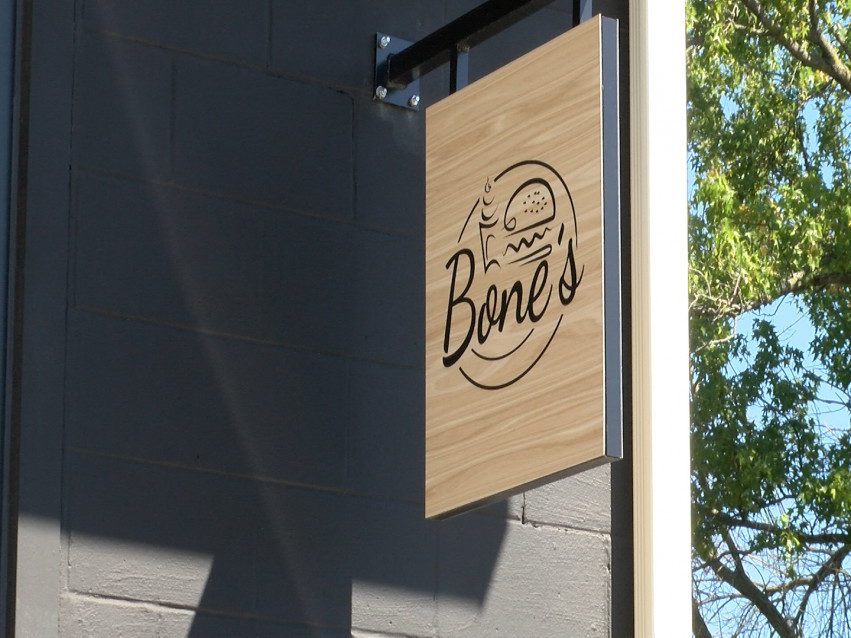 Not only is Emack & Bolios a local favorite, but it is a global favorite as well. With ice cream shops in 6 different countries, Peoria, IL is lucky enough to have not one, but TWO Emack and Bolios locations. One is located on Prospect in Peoria Heights, while the other is located in downtown Peoria on Water Street. Make sure to try one of their hand dipped cones with one of the many amazing flavors of ice cream they offer.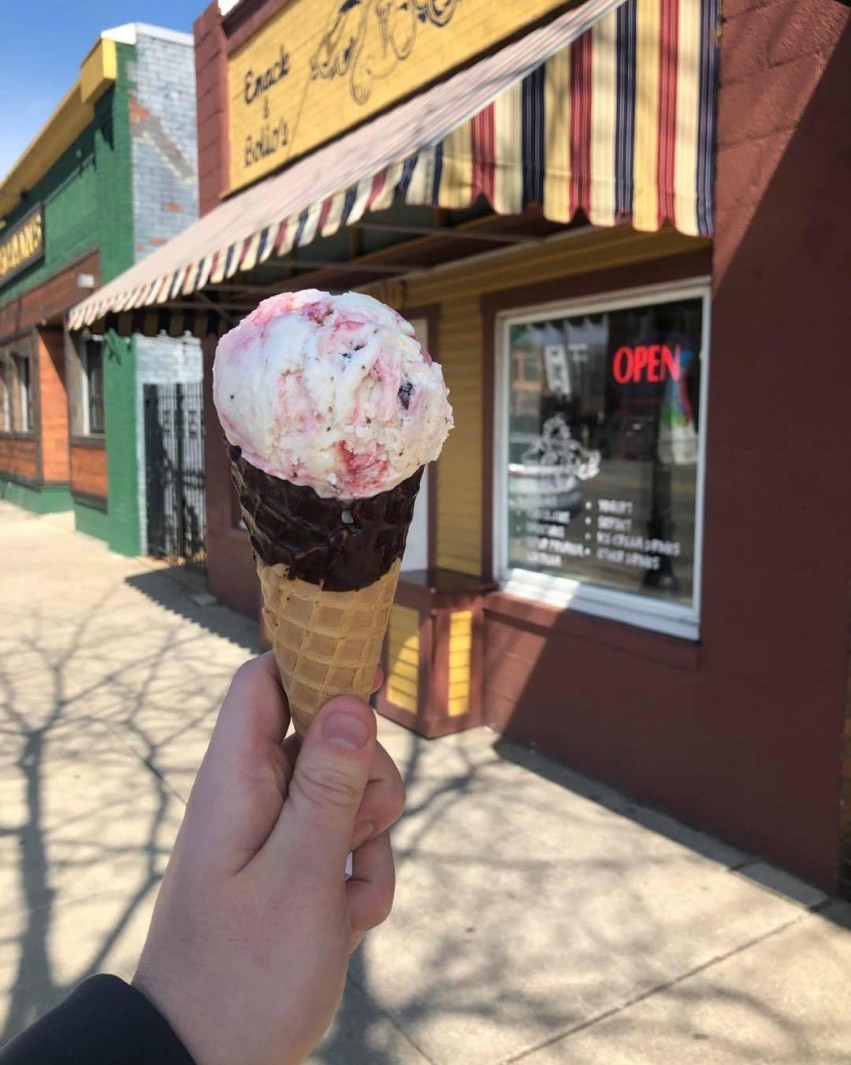 As a staple of Peoria, IL since 1987, The Spotted Cow offers many different options of award-winning homemade ice cream. They offer everything from a simple ice cream cone, to root beer floats and banana splits. They also offer a full service food menu where you can order some of the best Italian beef in Peoria. They are located at 718 W Glen Ave Peoria, IL 61614. Stop in for some of their world famous ice cream!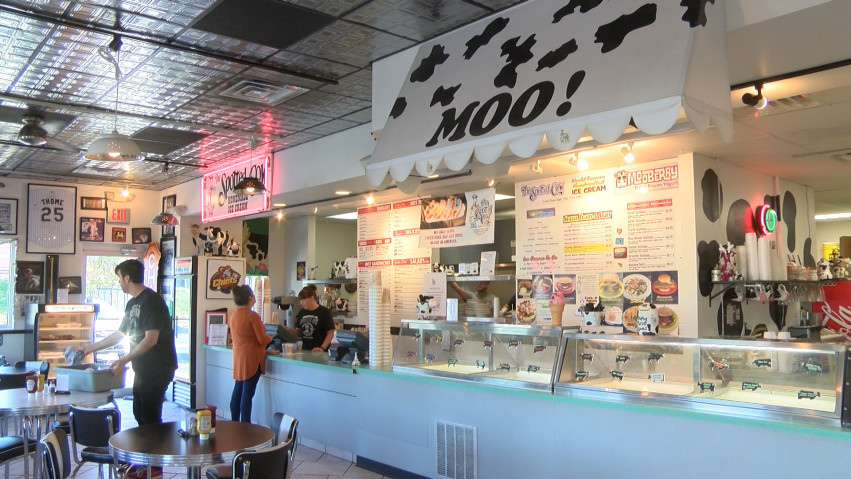 Located in Morton, IL and recently opened in 2017, Sucré has quickly become a fan favorite in the Central Illinois area. They offer a very fun, modern, and upbeat atmosphere where customers can get sweet treats and fun gifts while focusing on spending time with family and friends. They offer many different ice cream flavors including a flavor of the day. You might want to try their Ice Cream Nachos which includes: waffle cone chips, ice cream, chocolate sauce, whipped cream, and one choice of candy topping.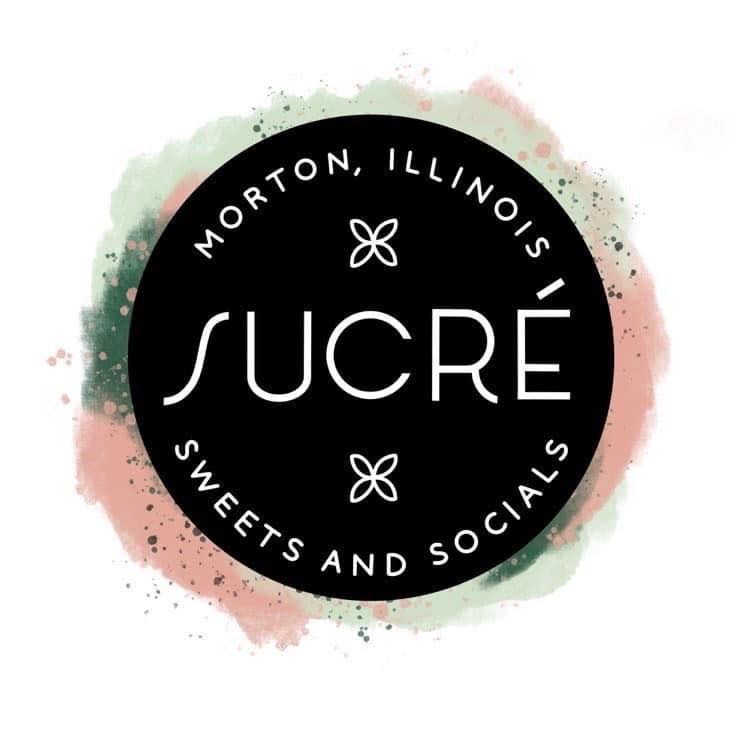 Located on Main Street in Peoria, Las Delicias offers a variety of Mexican treats and cuisine. Las Delicias is truly a unique and one of a kind ice cream shop and is focused on providing customers with a friendly atmosphere to try new things. Try anything from ice cream and sherbets to popsicles and tasty drinks.
Visit Twistee Treat at 1207 E. Washington St. in East Peoria, IL! They offer a variety of cold treats and food every day from 11 am - 10 pm. There is a dining room available for indoor dining, or enjoy your ice cream cone outside at one of the many picnic tables. They offer daily specials on food and fun flavors every week. Check them out!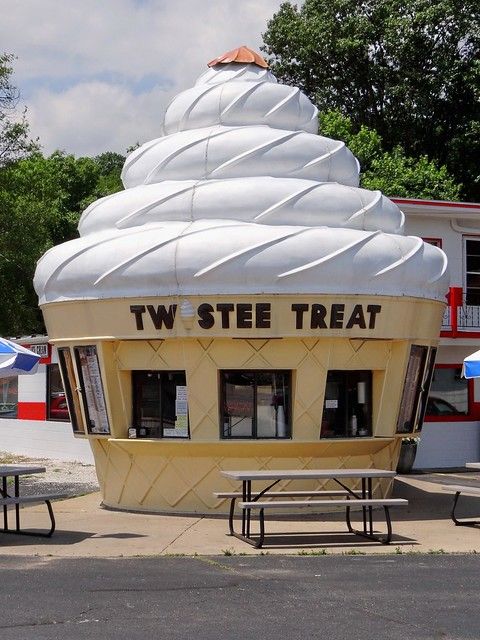 Kamaelas Kreamery was started in 2018 by two 18 year old girls, Kami and Mikaela, who turned their ice cream shop dreams into a reality. They enjoy bringing their yummy ice cream flavors to the Central Illinois area through pop up events in their renovated 1966 Yellowstone Camper. At every pop up event, they choose 8 different flavors to showcase. Kamaelas is dedicated to creating the best ice cream experience for all customers, so they always make sure to have a vegan, dairy-free, and gluten free options.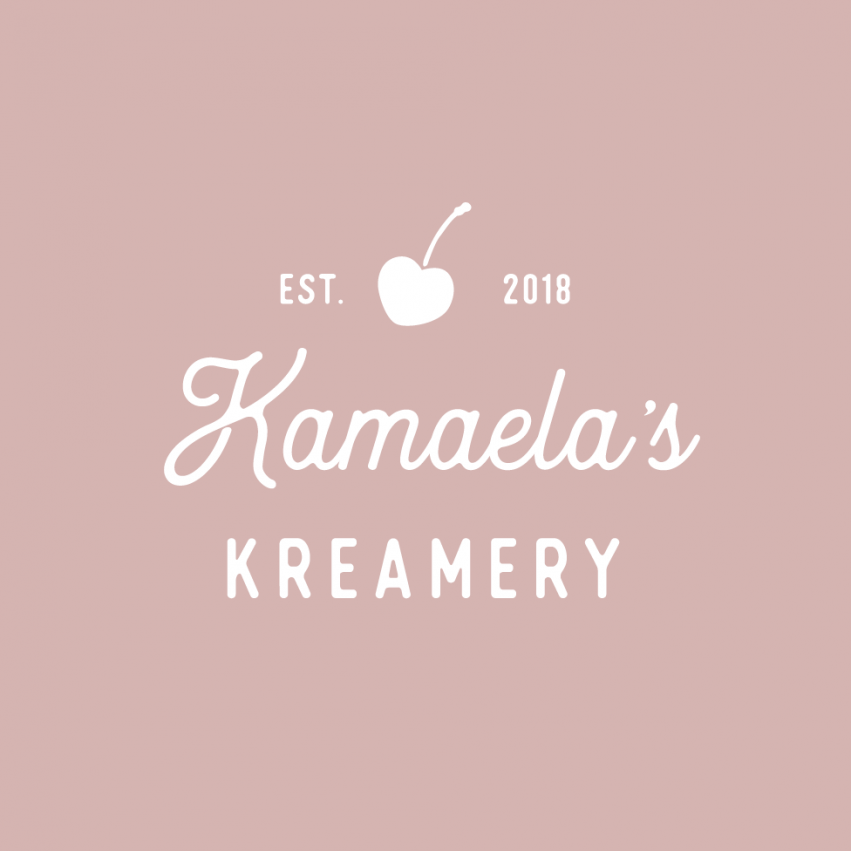 Kona Ice first hit the streets of Central Illinois in 2016. They offer their many different flavors of shaved ice in a vehicle that's able to provide everything you would want in a shaved ice. Kona Ice Peoria is dedicated to providing shaved ice to Peoria residents through local sporting events, fundraisers, private parties, or any other events you can think of.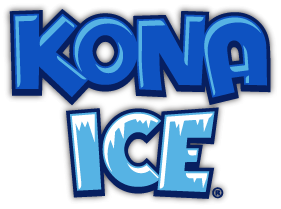 Try one of the 40 flavors that Tropical Sno offers, or enjoy one of their popular flavor combination. The local Tropical Sno dealer, Susan Moreland, is also excited to use her business as a fundraising tool as well. As a local middle school teacher, giving back to educational fundraisers and non profits is a part of her educational philosophy. Enjoy a snow cone at one of their many outdoor tables, or get one to go from their convenient drive thru.

*Photo credits- from business social media.
Thank you for reaching out!
We'll get in touch with you soon.
❤ Content Like This?
Follow us on FaceBook for other great posts like this.